So, you want a Newfoundland puppy?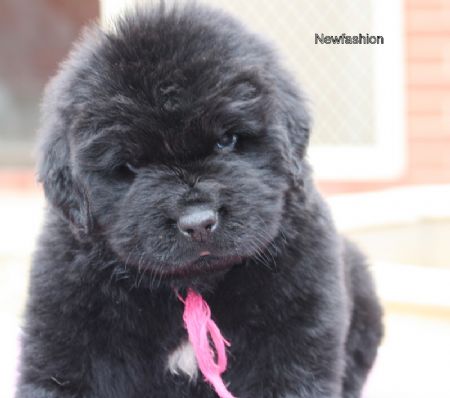 Here at NEWFASHION we do not place our puppies lightly
Here is some information regarding our expecations
when you consider a Newfashion Newfoundland
Our expectations :
As guardians of this magnificent breed there are certain aspects that we expect from potential new puppy owners.
The decision to take on a Newfoundland is not one that should be made lightly or on a whim. Please do your homework on the breed, its important to be aware of any negative aspect and not just the positive.
Far too often we are contacted by people who want a Newfoundland, because they saw, one at their local agricultural show, or they know someone who has one. This is not a good enough reason to purchase a puppy and as breeders we would be reluctant to place a puppy in those circumstances.
We will NEVER consider selling a puppy as a Christmas or Birthday gift.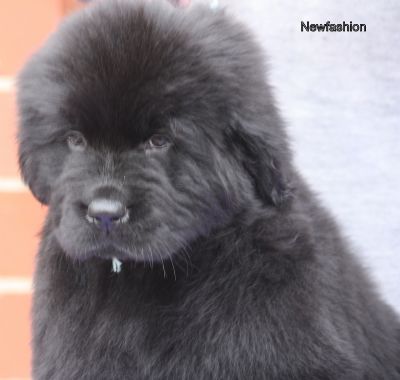 When you see a Newfoundland bathed and groomed and ready to enter the show ring, you are seeing them in their optimal condition. The average pet can be a very different story.
The Newfoundland is a giant breed with unique needs, they require regular grooming, exercise, socialisation and a high quality diet. In return you will be rewarded with a loyal, loving and sociable member of the family.
Expect to wait for a puppy, most if not all breeders carry a wait list, puppies are just not readily available. Expect to be scrutinised and asked lots of questions, our litters are precious to us and we want to make sure that they find quality forever homes. We do however understand that at times circumstances change and that it may become a necessity to find a new home for your beloved pet. In these circumstances, we must be contacted first, and unless there are very good reasons dogs must be returned to us for rehoming.
All our puppies are health checked, Vaccinated , micro chipped and registered with Dogs SA prior to going to their new homes. Only under exceptional circumstances will puppies be sold on the Main Register. Most puppies will be on the Limited Register and there will be an expectation that de-sexing, will take place prior to adulthood.
If you have read this and still want to go ahead, then please feel free to contact us regarding availability of puppies.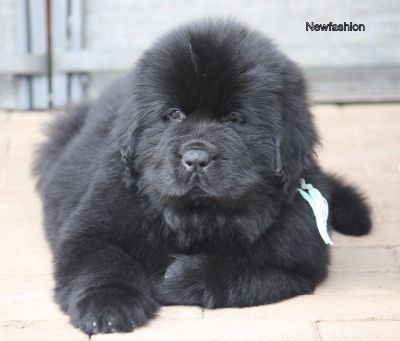 Contact Details
Ian Harland
Murray Bridge, SA, Australia
Phone : 0411607208
Email :
[email protected]